With more than seven thousand attendees and more than 40% up from the past year, Shoptalk surely attracts industry professionals from the Americas and Europe. This year, names like Mary Dillon (CEO of Ulta Beauty), Jeff Gennette (CEO of Macy's Inc), Alon Cohen (President & Co-founder of Houzz) and last but not the least, Daniel Alegre (president, retail & shopping from Google) will attend and give their talk on the subject.
What is E-commerce?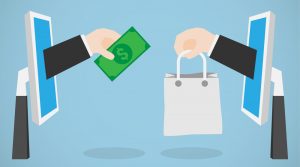 E-commerce is one of the most profitable internet industries. This field is being under constant development by all the people around the world- both small and tiny companies to large and then the largest companies. Everyone must stay on top of their game and hear the latest tips and tricks on the back-end and front-end web development techniques and make sure to have the latest design trend to represent them in the eyes of the consumers. Shoppers would be a more precise word, however.
Shoptalk is where angel investors, Vcs and other analysts join forces to exchange their experience in this field. The convention is taking place over the course of four days and contains incredible content you wouldn't find anywhere else.
Las Vegas was the greatest choice for the convention in 2018. Also, March is the perfect month as the weather is just right this time of the year. They combined both European and U.S. events to get one huge global community ready to put themselves in front of the competition.
I highly recommend Shoptalk to everyone who would enjoy listening about the latest trends in the industry. There are many new and evolving business models being presented. There is far too much content for me to write about it all in here, but it was a really enriching experience. I took a lot of notes and there are a couple more days left to go at the point of writing so it is all still possible. I met a few young entrepreneurs with nice ideas that I will surely write about in the future.
Be sure to get your tickets for Shoptalk conference for the next year and I will most likely meet you there. I have a few things planned out for next time. Being here for the first time (in Las Vegas, Nevada), I have very much enjoyed my experience, and if you decide to attend, I'm sure you will too.