Google has done it again. The giant search engine has put out a new algorithm. This usually means that a lot of things are going to change. From rules of the search engine optimization (SEO) to how things are done on the internet. The change is quite fundamental sometimes.
What Happened?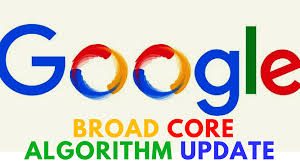 The mighty G took to Twitter to explain a few things about this update that was speculated around the interwebs. G stated that it is an update that occurs a few times per year, they call it the "broad core algorithm update" which caused some websites to drop in rankings and where some gained rankings. There is not much any website can do to change this in case it has dropped in rankings.
Basically, Google updates their algorithm to adjust the search rankings and there is not much that the affected websites can do. It is usually the case that there is nothing wrong with the website that has become less appreciated by Google. With this update running, the goal is to bring some less appreciated websites forward.
Even though Google is the main way some websites get traffic it can be a life-changing update for affected sites, some for better and some for worse. Is it fair? This is questionable but the fact is that the google search engine is ever changing and nobody should bet on a single website as a company success. It is a smarter decision to have a few horses in the race for it increases the chance of winning much more.
Here are some of the popular Google algorithm names:
Google Hummingbird
Google Mobile-Friendly Update
Google Panda Update
Google Penguin Update
Google Pigeon Update
Google Payday Update
Google Pirate Update
Google EMD (Exact Match Domain) Update
Google Top Heavy Update
Each of these has a specific solution to a net wide problem or a regular update. This is a clear indicator that this list will continue to evolve and update making the search engine rankings quite unpredictable.
How often does Google update their searching algorithm? Twice per day, every day. And it has become known that it is not targeting low-quality websites only. However, Google is not disclosing all of the details of the update and is leaving it up for discussion and speculation.
It's always a challenge getting on top of search results. When the algorithm is analysing it's way more complex than the quality of the website itself. With constant improvements mixed with speculation, it is true that only the best of the best SEOs might still be up to date with the latest tips and tricks on how to finally rank on Google.